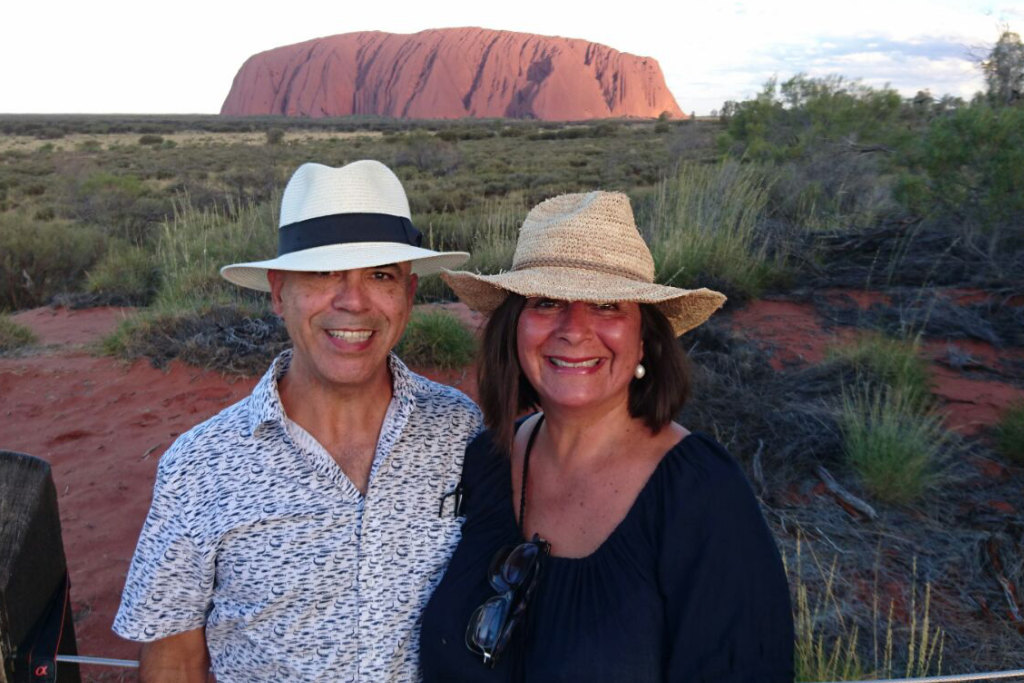 Australian couple Marcia Ferguson-Roa and her husband, Kris Ferguson, enjoyed spending their time sailing in their dream yacht. But in October of 2020, Marcia began to experience a myriad of strange symptoms that wouldn't go away, and that kept her from her beloved pastime of sailing.
She experienced more fatigue than usual, and had a persistent dry cough. She also had ulcerating marks appear on her forehead and other parts of her body. Doctors weren't able to determine what was wrong, until Marcia ended up in the hospital a month later.
That's when she was diagnosed with a rare autoimmune disease called dermatomyositis (DM). Dermatomyositis is rare, affecting just nine in 1 million people worldwide. The specific type of dermatomyositis that Marcia had, however, was even less common; named MDA5 antibody positive dermatomyositis, it is more life-threatening than other forms of DM, since it affects the lungs. Only 5% of those with DM have this particular variation, making it extremely challenging to diagnose.
Myositis is a group of autoimmune disorders that cause muscle inflammation, and dermatomyositis also affects the skin. The Myositis Association Australia states that 1 in 200,000 people have some form of myositis. Unfortunately, some of the symptoms, such as muscle weakness and fatigue, are often overlooked as just the normal signs of aging, Christine Lowe, the Association's President said.
Unfortunately, though Marcia fought hard against her disease, her condition worsened and doctors were forced to put her in a medically-induced coma. She never woke up, and one week later, she was pronounced dead. Her husband Kris was devastated to learn of her passing after almost 40 years of marriage.

"I told her I loved her and that we would talk tomorrow," he said. "There was no tomorrow."
Dr. Girgis, the head of rheumatology at St. Vincent's hospital where Marcia was hospitalized, said more research dedicated to autoimmune diseases is necessary to find the root cause of why the body attacks its own tissues.
Interestingly enough, another man named Abu Jalil was treated for the same rare variation of dermatomyositis that Marcia had at the same hospital in Australia. When the local paper published a story about Abu's plight, the community raised over $180,000 for his expensive treatment and medications, which aren't covered by the country's National Benefits Scheme. Thankfully, Abu's condition is improving.
To learn more about Marcia's battle with dermatomyositis, read the full article in the Sydney Morning Herald.
Thanks for stopping by Autoimmune Warrior! If you enjoyed this article, check out our other articles below: